Vintage furnishings have always attracted homeowners with a unique sense of style. Many of these items have stood the test of time and become classics due to not only their beauty and iconic nature – but because they offer exceptional functionality. Vintage bar stools are among these sought after items. They are available in a number of styles and manufactured using a number of materials. There are modern versions of these iconic pieces of furniture that are manufactured in great numbers – but the true lover of quality and authenticity will always select an original.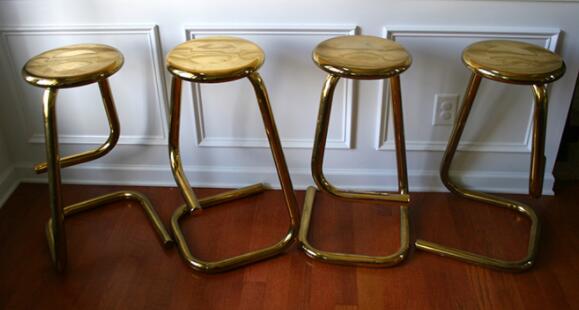 However, these vintage bar stools require careful care if they are to retain their striking good looks and continue to provide not only a seating solution – but also a talking point and a true reflection of the taste of the owner. For those who want to ensure that their prized vintage bar furnishings remain in pristine condition here are some hints and tips to made maintenance of vintage barstools that much easier.
Many of the vintage barstools that can be found on the market today were manufactured using large amounts of chrome. Chrome is a tremendously attractive material – but does require some effort to maintain its good looks.
How to Take Care of Vintage Bar Chairs?
One of the most useful products to remove stains and streaks from chrome is WD-40. It's easy to apply and also provides a waterproof coating that also protects against those dreaded fingerprints that can ruin the appearance of chrome. Using surgical spirits or high proof alcohol to clean chrome ensures that water damage is avoided as the alcohol causes the evaporation of water. It provides an exceptional shine and removes watermarks.
Rubbing aluminum foil on the chrome will protect against rust and provide a highly reflective surface. The foil removes oxygen from rust before oxidation progresses further – hence its effectiveness.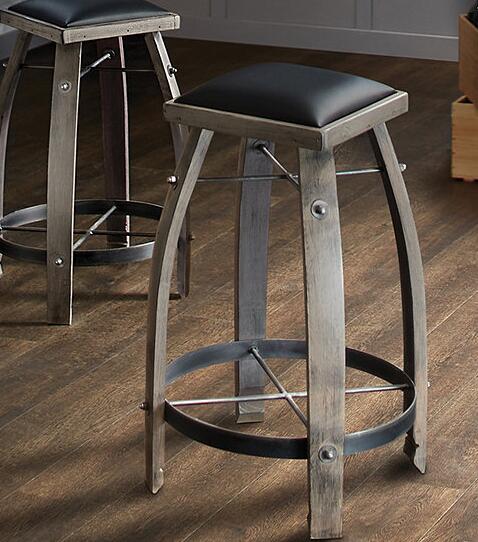 Vinegar can also be used to remove limescale and watermarks and restore the shine of chrome barstools.
Many of the seat covers that are part and parcel of vintage barstools are manufactured using real or faux leather – and both require care if they are to maintain their attractive appearance. Faux leather has advantages over the real thing because it is scratch and mark resistant and also repels water more easily. Dust can be simply wiped away with a damp cloth (baby wipes can be sued for more stubborn stains). For really deep stains use alcohol and gently rub with a soft cloth. Real leather grows in attractiveness as it ages, assuming a unique personality. Use a damp cloth or a duster to clean.
Plastic seats were also extremely popular during the 60s and 70s. these are relatively easy to care for. Use a gentle detergent mixed with cold water and wipe the surface down. Again baby wipes can be very effective as many contain trace amounts of alcohol that can remove tougher stains.
With a little effort, your vintage bar stools will continue to provide years of service and classic good looks. They will be a sign of your unique style and taste, as well as an appreciation of design that has stood the test of time.